George W Bush and Rambo - Date Twins.

When I first learned that Sylvester Stallone [aka Rocky and Rambo] was born on the same day as George W. Bush, I knew it was time to write about date twins. Date twins are two people who were born on the same day and year but not necessarily at the same time. Astrologers are more fascinated by time twins. Time twins are two individuals who were born on the same day and at the same time. Time twins and day twins are different from conventional twins in that they are not related.
Tony Blair and Graeme Souness
Astrologer, Paul Wright writes in the Astrological Journal [#5 Sept/Oct 2006] "...Tony Blair and football manager Graeme Souness, who were born about 11 hours apart in Edinburgh on 6 May 1953. Though Souness achieved great success as captain of the all-conquering Liverpool F.C. football team of the early 1980s, Wright could not see other striking parallels between their lives. However, I did recall that Souness had major heart surgery on 7 April 1992 and led his players out as manager for the FA Cup within days. On 19 October 2003 Blair had received treatment with cardioversion for an irregular heartbeat and was diagnosed with supraventricular tachycardia. Blair recovered well by cardioversion and he returned home that night and returned to a full schedule on 21 October.
My Time Twin is also an astrologer
Now I have met a few time and date twins. When I lived in London, I used to see a lot of my closest time twin, David Fitzwilliam. He is also an astrologer, though David also practices as a psychic. There were many other differences as he has Capricorn rising and my ascendant is Sagittarius. My son also had a time twin in his class with similar ideas, academic performance and parental similarities. Both managed to chip their front tooth in accidents within days of each other
New Yorker Time Twins
At a new age expo in New York City, I met time twins who had become firm friends. They were born within a few minutes in different hospitals across midtown Manhattan. When they met, they discovered they had been living parallel lives. They talked in a very similar manner - even finishing off each other's sentences!

Here's another set of attractive and unrelated time twins from Brentwood in Essex, England who also became great friends :-

Celebrities born on the same day
In the colour supplement that comes as part of the British Sunday Times newspaper, there is a short piece entitled "Born on the same day". Every week, it prints comments on two celebrities born on the same day and year. It has absolutely no connection with astrology. When I first started to read it, the emphasis was on how different the Date Twins were. However, as time has gone on the similarities have become far more remarkable than the differences.
Texan First Lady and sex-and-drugs artist both born Nov 4, 1946

Early on we had the Texan First Lady, Laura Bush and Robert Mapplethorpe, the "sex-and-drugs artist".
Well, you couldn't get two people who appear to be less alike ... Mapplethorpe's life included a heavy consumption of drugs and many homosexual and heterosexual relationships. In 1989, he was the subject of an obscenity trial after his death from Aids in 1989 ... a far cry from Laura Bush.
Yet, Robert M. saw himself as an artist rather than a photographer and promoted artists such as one-time girlfriend Patti Smith through his photography. Laura has done much to promote the talented artists of Texas. For Laura this urge in part comes from her Venus/Mars conjunction in 7th house. Their appreciation of the arts also comes from their moons in Pisces and acting as a patron or leading light of the arts from Saturn/Pluto in Leo. There were other similarities - for example both learnt Spanish [Mercury conjunct Venus in Sagittarius trine Saturn in Leo].
Other day twins include:-
DATE TWINS as published in The Sunday Times
Record maker and record breaker
Kate Bush & Daley Thompson.
July 30, 1958
Iron Lady & icon of stand-up comedy
Margaret Thatcher & Lenny Bruce
October 13, 1925
Horsey writer and saucy snapper
Dick Francis & Helmut Newton
October 31, 1920
Texan First Lady & sex-and-drugs artist
Laura Bush & Robert Mapplethorpe
November 4, 1946
Cheeky presenter and freaky transvestite
Jonathan Ross & RuPaul
November 17, 1960
British hero and Canadian Treasure
Winston Churchill & L M Montgomery
November 30, 1874
Animation giant and atomic genius
Walt Disney & Wener Heisenburg
December 5, 1901
Two sultans of sitcom
Robert Lindsay & Paula Wilcox
December 13, 1949
Two great English wordsmiths
Ralph McTell & Craig Raine
December 3, 1944
Where does Astrology come into the Harry Potter tales?

---
New Orleans shows up as a potential flood zone on George W Bush's Astro*Carto*Graphy map. With Neptune so embedded here for him, it is no wonder Hurricane Katrina brought out confusion, chaos and even compassion when it hit this sensitive spot.

---
Events and entrenched positions has meant that the opportunity to make poverty history could now be history.

---
Was Ratzinger's papacy foretold by an Irish mystic nine centuries ago? What does his chart say?

---
Is there a astrological connection between Hurricane Katrina and the Tsunami? Is the key the new planet Sedna or the work of Uranus in Pisces? Also how does the Tsunami show up in Astro*Carto*Graphy maps?

---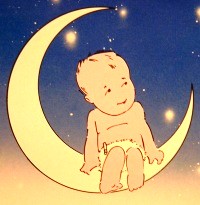 Does an induced birth affect a horoscope? A lady emailed me asking if her new born son would respond to the chart set for when he would have been born naturally or for the time when his (induced) birth occurred. A good question ... here are some thoughts.

---
We guard our client confidentiality but some celebrities are open about their interest and for them simply ordering an Equinox Horoscope attracts media attention.

---

Master and Commander - the Movie. For more about the significance of Captain Jack Aubrey's role and the chart of Russell Crowe, inspirational leadership and the film Gladiator, the coincidence of the movie, "M & C" with the unprecedented and powerful Mars/Uranus conjunction of 2003 go to www.astrology.co.uk/news/Commander.htm

---

Congratulations to astrologer, Nicholas Campion on his Doctorate of Philosophy from the University of the West of England, awarded for a study of the 'extent and nature of contemporary belief in astrology' in the Study of Religions Department at Bath Spa University College. This is a much deserved culmination of 6 years work for this Piscean astrologer and past President of the Astrological Association.

---
Sceptical UK national newspaper The Guardian comments on web news.

---

Astrologer News - Sydney, NSW, Australia - legendary astrologer and author Julia Parker, is now available for personal consultations from her home in Mosman by telephone. For details go to Astro*Live*Link.

---
World Astro*Carto*Graphy Study for George Bush: 5 key regions: fundamentalism cuts both ways... forecast of rowdy reception in Sydney materialises as Bush is heckled in the Australian Parliament ... GWB Neptune over the UK - was Tony Blair able to see the Bush from the trees?

---

Be careful what you wish for! Is the Harmonic Convergence a shift in consciousness or just more planetary spin?

---
The Governator, Arnold Schwarzenegger's election in the void indicates his tenure will not be as expected.

---

Latest cloning research confirms that we are more than the sum of our genes.

---
New Age Festivals around the world coming up in 2005, London, Manchester, Los Angeles, Fort Lauderdale, Sydney, San Francisco, Philadelphia, New York, Melbourne.
---
What really happened when Mars was the closest point to the Earth for 73,000 years in the long hot (European) Summer of 2003?

---
London's Mind, Body, Spirit Festival, the world's premier new age show, now faces its Saturn Return.

---
The Libra Effect: how psychic ability is enhanced at certain times.

---
In honour of Sydney Omarr (1926 - 2002) - celebrated US sun sign astrology columnist.

---
The life of Carole Golder, astrologer known by millions through her writing.

---
An official European Statistical Survey revealed that a majority of Europeans consider astrology as a science.

---
Serendipity - a great movie with a powerful message about fate and destiny dressed up in a simple, predictable, romantic tale.
---
Usama (or Osama) Bin Laden's birth data has been a shrouded in mystery. Now, a reliable source points to a date that suggests UBL is a Leo and is contra-receptive, single-minded and self-destructive?
---
The Boston Phoenix ran an article on astrologers who predicted the September 11th Terrorist attack which included the work of Rob Hand and Lynne Palmer...
---